Certified translator for English:
Alison Mally M.A.
State-examined, officially appointed and sworn translator for the English language
Over 18 years' experience as a full-time freelance translator
Member of the BDÜ (Bundesverband der Dolmetscher und Übersetzer)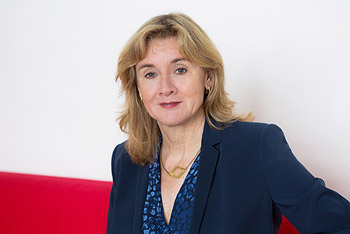 Dream job as a translator
I was born in London and grew up in Kent in the south-east of England. I came to Munich as a young adult and have been living in this beautiful, Bavarian city for many years now. I feel very much at home here, partly because I enjoy working in an environment where tasks are performed efficiently, meticulously and with a passion for detail – characteristics that are considered typically German and which I share.
Since childhood I have been fascinated by languages. It was always a dream of mine to do exactly what I am doing now – translating. I enjoy the mental stimulus and challenges of translating, the variety of texts and the many interesting exchanges with customers – not to mention Munich's proximity to mountains and lakes.
On my way to becoming a professional translator, I underwent thorough training and acquired the following qualifications:
Großes deutsches Sprachdiplom (Goethe-Institut)
Teacher of English as a Foreign Language (TEFL)
Translator in Economics and Law (Sprachen- und Dolmetscherinstitut)
Master in English Studies, major subject: Linguistics